Dear Visitor,
Greetings fellow Edunators! I hope this email finds you well and enjoying a much deserved summer vacation if your district allows for such a thing. I recently traveled to New Jersey to facilitate a workshop at a school for the Bureau of Education and Research on teaching the Common Core in Secondary Social Studies. When I travel for consulting work I rarely get to take my wife with me but since it's the summer months, my son took a vacation of his own (to Grandma's house!) and my wife and I enjoyed a week in New Jersey and New York. It was a great workshop, with great people and GREAT PIZZA! It was my first trip to the Big Apple so we took in the World Trade Center Memorial and Museum, the Statue of Liberty, Time Square and few other "touristy" sorts of things. Overall a great trip!
After a few days of loving my toddler (whom we missed terribly despite the great trip) I had a meeting with my colleagues on our Building Leadership Team. We discussed some building wide goals for the upcoming school year, mostly revolving around using our PLC teams to improve our use of Data to drive instruction and content area literacy. We also agreed to continue a building wide goal of observing other teachers - a vital tool for improving instruction that I hope you'll consider in your own buildings this school year. I may write a piece about that in the future, but for now, I'll bid thee farewell and leave you with this - my latest piece on Edunators.com.
As always, if you have any questions or obstacles you'd like to see me address to help you overcome obstacles and focus on learning in your classrooms, please email me markclements@edunators.com. If you're interested in learning more about the Common Core work I'm doing with the Bureau of Education and Research, you can visit my profile on their page HERE or visit my article on the subject via Edunators.com by clicking HERE.
Have a great summer and remember that in your classroom, "Not learning is NOT an option!"
~Mark Clements
Edunators.com
---
Written by Mark Clements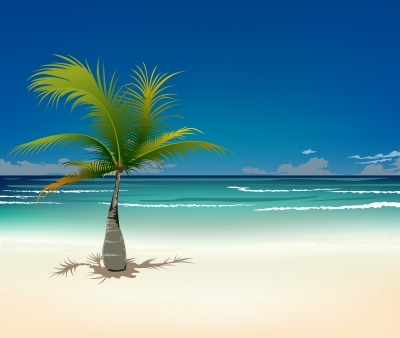 Hopefully your summer plans include a view like this and escape the thoughts of next year that haunt us all. Courtesy of mapichai and FreeDigitalPhotos.net.For me and most of my fellow Edunators, planning for the next school year starts before the lockers have finished slamming on the last day of school. Most great teachers have already begun thinking about next year, long before this one has finished. Hopefully, you're able to unplug a bit and enjoy some of your summer.
During those precious few weeks between the official end of one school year and the start of another, an in no particular order, here's some of the things I'm hoping to accomplish this summer – some of which may apply to you, too.
1.Reflecting on what worked….and what didn't.
Every year I establish certain goals for myself. Sometimes it's a method of instruction I want to get better at (this year I worked a lot on Kagan-style cooperative learning structures) and sometimes it's more of a personal goal (getting the bosses paperwork requirements turned in time, for example). Regardless, I think it's important to spend some time reflecting a little on what worked for us in the classroom this year. I know this past year my cooperative learning improved and I was happy with the ways I incorporated more text-based evidence and non-fiction writing. I'm not pleased however with some of the procedural happenings in my classroom – we need to be a bit more efficient with our use of supplies next year. I'm also really excited to incorporate more with Google Docs this upcoming school year, and will be looking to launch student led conferences as well.
If you're looking for some ideas to help you reflect and possibly set some goals for next school year, check out my 30 Questions for Teacher Reflection article.
2.Creating a "relationship book"
I've moved my classroom entirely to Standards Referenced Grading, and use an online gradebook almost exclusively at this point, so the notion of a traditional "gradebook" is somewhat old-fashioned to me. Like the cassette tape, until recently I simply seen no need to tote around a red book with a bunch of numbers inside. That's changing however.
Amongst other issues, I don't care for grading because it's inherently impersonal. It strips the love of learning and the humanness out of educating. So I think this year, perhaps in addition to my "grades" or perhaps in a separate volume all-together, I'm going to create a "relationship book".
In it, I'm going to include various pieces of info about each student – or perhaps a picture or an icon to indicate pieces of information to me to help me keep these things straight. I generally do an OK job at learning a little about each of my students, but I want to make this process more systematic. I believe it will help keep me focused on getting to know each of my students and staying up to date with their lives. I'm excited about it as it's something I consider very important, because I'm Sorry…They DO Have to Like You.
I'd like to include their likes and dislikes when it comes to learning, their passions outside of school, their family backgrounds, how they like to demonstrate their learning, how they view themselves and their goals for the year and beyond. At the advice of "The RTI Guy" Pat Quinn, I might actually include their "Love Language" as well (which I first became familiar with during pre-marital counseling my wife and I went through before our wedding).
I've kicked around doing this digital, or perhaps asking students to create their own sort of "profile page" to help me get started. I'm not sure what this will look like as it's kind of a work in progress at the moment, so if you have any suggestions please shoot me an email or drop me a line on Facebook or Twitter.
CLICK HERE TO CONTINUE READING......
---
More Edunating Stuff….
Teaching's Tough...Just Not for the Reasons You Might Think
I'm Sorry…They DO Have to Like You
Stop Playing the Victim: Teachers and the Blame Game
---
Interested in Helping Your Faculty Become Edunators?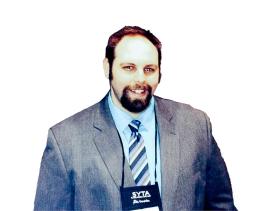 Mark is available for professional development in half-day or full day workshops in which he entertains and inspires as he shows teachers they have within them all they need to "Become the Edunator" and gurantee that in their classroom, "Not learning is NOT an option!"
Mark's "Focus on Learning" workshops are designed to model differentiation, formative assessment, reflection and standards referenced grading - virtually guranteeing that everybody can walk away with multiple new strategies by focusing your professional development on actual LEARNING! Teachers will learn the strategies because they'll participate in them from start to finish from the perspective of the student. From initial instruction, through assessment, re-teaching and enrichment teachers will experience the power of choice, reflection and clearly defined objectives in the learning process.
If all of that sounds like a bit too much for you and your staff, "traditional" presentations are available as well in a mostly lecture based or small-group format. Mark will work with you to determine the best course of action for your faculty's professional development.
If you would like to learn more about how Mark can help your faculty "put it all together" and use formative assessment, differentiated instruction, reflection and feedback to reteach, enrich and empower students - email him at markclements@edunators.com or send him a message on Twitter or Facebook. References available upon request.