Details

Written by Mark Clements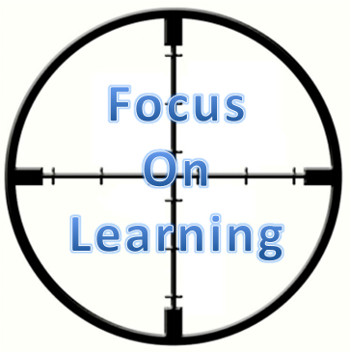 If you've already Accepted Responsibility for Learning than you know it's your job as a classroom teacher to guarantee the success of all students. Edunators do not allow mere obstacles of learning to stand in their way, they target these obstacles and overcome them.
Below you will find a partial list of some common obstacles of learning that teachers face along with how an Edunator might go about overcoming that obstacle. In order to develop a classroom culture focused on learning, you'll need to have a plan for how to handle these. If you've got a great idea for how to overcome these obstacles, or something you'd like to hear our solution for, please comment below, This email address is being protected from spambots. You need JavaScript enabled to view it. us or drop us a line on Facebook or Twitter and let us know how we can help you Become The Edunator.
| | | |
| --- | --- | --- |
| Classroom Management Obstacles | Struggling or Reluctant Learner Obstacles | Grading and Curriculum Obstacles |
Classroom Management Obstacles
There is some credence to the school of thought that students feel more empowered and in control when they get to choose their own seats, then if the need arises only those students who need to be separated should be moved. We see the logic in this but wouldn't argue with teachers who want to have assigned seats in their classroom.
While many have declared the idea of sitting in rows archaic, it can still serve its purpose if the day's activity calls for students to be mostly still and quiet (which is not advisable for long periods of time). It's more important to make sure that seating arrangements change periodically to break up monotony and to ensure the teacher varies their instruction.
Most Edunators rearrange their classrooms several times a week according to whatever the day's lesson plan calls for. Sometimes students are arranged in groups, sometimes partners, sometimes rows, etc. If you're interested in keeping certain groups together, one Edunator I knew used colored folders to assign seats. Students in the "green" group new they always went together, so now matter how the room was arranged she just put folders out and students new where to sit. And she rearranged everyday. Back to Top
This is largely dependent on the grade level your teaching, but to ask virtually any classroom grades K-12 to remain silent for an entire class period is either ambitious or stupid. Instead of making that mistake, talk to your students about the difference between "White Noise" (static) and "Educational Noise". Educational noise helps people learn, it's people working together, etc. Allow for this Educational Noise at least once or twice a class period, even if it's only to share out whatever they're thinking at the time. Students appreciate it. Back to Top
Don't sweat the small stuff. Yelling and berating students for not brining necessary supplies to class might make you feel better but it damages your relationship with the student. It's easier to just hand students a pencil.
Actually, it's easier to have a station in the classroom with paper, pencils and other necessary supplies. Let students get them as they need them. Develop procedures for this if need be, like having students write their name on the board if they borrow a pencil to help ensure you get them back. Ask for donations from students, local stores, etc to ease the burden of providing supplies or talk with your boss about how handling supplies in this manner really does allow you and your students to focus on learning. Back to Top
Again, try not to sweat the small stuff. If it's a tapping pencil or note passing, proximity control or the "teacher glare" really should be enough. Follow up with the student about the problematic behavior later if need be but there's no need to go "Defcon-1" on a student for something minor. You're destroying relationships for no reason if you do that.
Obviously if a student's behavior is disrupting the learning of others, that's a different story. If you can handle it in a funny or calm manner, that's more beneficial than making mountains out of molehills with most students. Depending on your school rules and environment, you may have to remove the student to the office but that should only be a last resort as it sends the signal to the student that you clearly don't have control of this situation, and you're giving up power to someone who might.
When a student is presenting problematic behavior, ask yourself "Why is he/she doing this?" Continue asking yourself "Why?" until you get to the cause of the behavior and then try and deal with that. Treat the disease, not the symptom. Back to Top
If your school is short on technology, the simple answer is to not try and assign work that requires technology. However, there are ways to share what you do have.
Offering students choices helps ensure that not everybody will want the gadgets at the same time. Structuring your unit so that not everybody will need the technology at the same time helps as well. For example, maybe the assignments for Objective 1 of your unit don't require tech, but when students are finished, they can move on to Objective 2, which does. Students will naturally progress at a different rate so as some are needing the tech, others will be finishing with it.
A technology shortage is also a great opportunity to build collaboration skills. Sounds like your students will be sharing.Back to Top
Rewarding students for desirable behavior is pretty typical in Education, but remember to not go overboard with this idea. Any reward that distorts achievement (like bonus points) is an instant no-no in our world.
It's worth considering what types of effects rewarding actually has as well. While it might change behavior in a positive way, it also teaches extrinsic motivation, which isn't always a great thing when talking about reading or a love of learning.
If you still feel like you need to do something positive for your students, consider removing something like they don't like (such as homework) rather than adding something they do. Just be careful with the message you're sending that way as well (such as, "Homework is not necessary, it's just something I make you do. I can get rid of it whenever I please.")
In the end, the thing most kids probably want more than anything else is a kind word from somebody they respect and care about. Praise can't be used enough. Candy and bonus points certainly can. Back to Top
The important thing about consequences is that they must be fair, firm and age appropriate. That said, a teacher should rarely need to get terribly creative in this regard.
For example, the most common need for consequences according to classroom teachers is task completion. As Rick Wormeli likes to say "The punishment for not doing the work in my classroom…is doing your work!" There is not situation in which students should be allowed to not turn in work and get detention instead. If you're going to give them detention, make them do the work at detention! Edunators are very creative at finding time for students to complete course work.
If possible, consider dolling out discipline yourself instead of having the office do it for you. If you give a kid detention, be the one to supervise their detention. Assign it yourself if your district allows, call home, and supervise it. Then, while you're there, spend some time mending the relationship with the student. Make sure they understand why their behavior was not acceptable and develop a plan for making sure it doesn't happen again.
By being the one in charge of the discipline, you send the message to the students that you're the one in charge, not the office. By mending the relationship, you send the message that It's not you're feelings for the student that got them in trouble, but their behavior. Back to Top
Struggling or Reluctant Learners
If you're not familiar with Maslow's basic hierarchy of needs you're either not a trained teacher or you slept through your first several education classes. Several high school's I know have a "backpack program" in which students can take home back packs full of basic necessities like deodorant, toilet paper, laundry soap, etc. I'm a firm believer that teachers should keep cheap food on hand – peanut butter, bread, crackers etc. These things can go A LONG WAY towards solving some issues students are having at school. Work with your colleagues to make sure the basic needs of your students are met in discreet ways in which these products are available to everybody or in a manner that doesn't draw attention to the students participating. Back to Top
If ever there was a reason to let go of this supply thing, at-risk students are it. Since you can never really know for sure which intentionally chose to not bring supplies, which ones aren't mature enough to remember, and which ones can't afford it, all the more reason why you shouldn't grade this or even really get mad about it. Kicking kids out of the classroom for not brining a pencil to class in mind-numbing to the Edunator – how can a kid learn if he's not in the classroom? Supplies are essential, not optional. Treat them as such and make life easier on struggling kiddos. Back to Top
If you have students who are struggling with getting work completed, the first thing you need to do is identify WHY the work is not getting completed. Many teachers are in love with the notion of the lazy child prodigy who is SO capable of doing the work; he's just bored, lazy and disrespectful so he doesn't. While this is certainly the case with some kids, we here at Edunators feel like it may be a bit over diagnosed by teachers. Far more often, kids who aren't doing work CAN'T do the work.
If a student can't do the work you're asking them, you need to be prepared to differentiate your instruction. This doesn't mean give them the same thing louder and slower. You're going to have to present the material in a different way than you did the first time. Even if you feel like that "new" way isn't as good as the first – doesn't matter – it's different. Sometimes that's all it takes. You may also need to assess what the students skill set really is and be prepared to meet them at whatever skill level they're at. Don't fall into the trap of playing the victim and blaming the previous teacher – they did the best they could; now it's your turn.
If the student is one of those "bored, lazy and disrespectful" kids who just choose not to do your coursework, again, keep asking "Why?" Is he or she not challenged enough? Is it because they hate you? It's one of the secrets great teachers know that bad teachers refuse to believe – students DO have to like you. You don't have to be hilarious and dance on desks; you just have to convince them that you care about them and their learning. Remember, actions speak much louder than words.
Is it merely attention seeking behavior? Maybe the poor kid really just needs somebody to care about him or her. Fill that void and see what happens. Make sure they understand you're spending time talking with them because you care about them but that the behavior isn't acceptable. Spend that time working on the work they're missing so they understand the work is important. Not doing course work is not an option.
Are they not seeing the relevance? Remember, "Because I said so!" doesn't work. You need to have little salesmen in you and convince kids your material IS relevant in their life. It's part of what we do.
Keep asking "Why?" with these kiddos until you can't ask it anymore. Then, try and answer that question. If it works, great! If not, try something else. Back to Top
What if the student blatantly just refuses to do the work they're asked? Do you send them to the disciplinary office immediately, Monopoly style? "Do not pass go, do not collect $200!" Most Edunators would not.
First, consider the context. Is the student's refusal causing a disruption to the rest of the students in the classroom at that moment? Obviously there's the matter of image; you don't want the whole class to think this behavior is acceptable therefore you can't always allow it to go down. However, sometimes rough kids are just having a rough day and it's preferable to let them be pissed off for the time being and deal with them later. Talk with them when the time is right about their behavior and why it is NOT acceptable. Make sure they know you care about them and their learning, which is why you cannot allow this to happen. Just know that refusal to complete work immediately isn't always a worth picking a fight about. If nothing else, consider the "Pile of S#*!" in a corner philosophy. It doesn't stink up the room until you go over and kick it….but sooner or later you do have to clean it up.
So when you do get the paper towels and head over to address the issue, how do you go about it? Again, consider why the student is refusing to do your work. Lots of kids struggle with oral directions, maybe they literally DON'T KNOW what they're supposed to be doing and it's MUCH EASIER to be the kid that's a jerk than it is to be the kid who's stupid. Maybe the kid really just can't stand you, in which case some relationship building is in order.
If none of that works, there's always keeping them in the room until they complete the task. Back to Top
"IDK" is the great sensation sweeping the answer nation. Far too many students think this is an acceptable answer. It's not, don't let it be.
Instead, consider developing a classroom rule in which students are required to respond with "I don't know…but what I do know is…." and then have to fill in whatever the last thing they think they know about the topic is. It gives them SOMETHING they can contribute and allows the teacher to gauge what they do know about a topic, knowing where to pick up in the explanation. Back to Top
Overcoming adversity, or dealing with failure, is a major problem for kids – especially at-risk teenagers. Often these students do everything in their power to avoid "putting themselves out there" for fear of failure. So if you FINALLY manage to coerce them into giving you a little bit of themselves, and they don't quickly experience success, they'll fold.
As teachers, there are a couple of things we can do in this case. For starters, do everything in your power to make sure these students experience some early success in the academic process. Second, make sure they see the value in taking positive risk. Help them understand the value in simply trying, even if they fail. If at all possible, structure your gradebook in a manner that shows and reward growth – such as using standards based grading or simply allowing a student to attempt something as many times as they like. Back to Top
If you're structuring your classroom in a way that asks students to raise their hands in front of the class and risk looking stupid in front of all of their peers, you're not allowed to complain about a lack of participation. The only students in a hurry to participate there are the ones who are extremely confident they know the right answer, or those with a desire to learn who are extremely confident in their own social position. Not a lot of struggling learners fit those categories.
Instead, consider using structures in which you ask for "8 Raised Hands" before you call on one of them. Or play "Answer and Echo" in which students have a choice to answer the question or stand up if they don't know and then "echo" the right answer. Look into utilizing some of the Kagan cooperative learning structures to get students participating with each other. Oral Defense grading is also a way of helping increase participation as well. Talk with individual students about taking positive risks and show them how proud you are of them when they do. Back to Top
For a while, Learning Style research was all the rage in education. Research journals were bursting at the seams with literature about visual learners, auditory learners, kinesthetic learners, etc. Now it appears there is a movement to debunk this research and expose it all as a bunch of hooey.
Look, it really doesn't matter. Maybe the brain learns better in certain ways for certain people. Maybe it doesn't. Regardless, people – especially kids! – certainly appreciate learning in certain ways as opposed to others. Offering choices in how students complete assignments using a variety of learning styles will at the very least make your classroom more enjoyable and provide kids the illusion of control. They'll appreciate your efforts, especially if you model reflection by asking them for their input afterwards. The example unit sheets on Kathie Nunley's help4teachers.com website is a sensation resource for creative assignment ideas in every subject and grade level imaginable. Get creative! Back to Top
Grading and Curriculum Obstacles
It's important as a teacher that you identify a purpose for your grades. Are you trying to show students have mastered objectives? Are you trying to compile a composite score of student performance? Are you trying to create an "average score" as a representation of what students are most likely to do? Grade with a purpose…and let your students in on it. Back to Top
In roughly 30 years of educational research, there has never been a single study touting the success of Homework as a vehicle for improving student learning. However, there have been countless studies done showing the harmful effects of homework on the learning process.
Cast that aside for a second though and ask yourself if your classroom is really benefiting from homework or if it's causing your more headaches than its worth. The flipped classroom model is intriguing, but it's still homework, and if students don't do it you're still up a "river of excrement without means of lateral propulsion" as Sheldon would say on The Big Bang Theory.
While there are certainly some situations in which it MIGHT be beneficial, you're probably arguing your classroom is one of them, for the most part homework only serves to further drive the wedge between those with the support of family at home and those without. Homework completion is probably a better economic indicator than an academic one. At the very least, make it optional in a "Yes, you can take it home if you're so inspired but you do not have to" sort of way.
Please consider carefully whether your students would be better off spending that time at home playing with friends, participating in sports and clubs, or just hanging out with their family. If you feel obligated to "prepare kids for the real world" then teach them to leave home in the morning to go to work and value their family time at home. It's a far more valuable lesson than whatever you're assigning. Back to Top
We know what a struggle it can be to get kids to turn in work on time. There are a variety of methods for helping this problem. Disciplining students and requiring them to complete if after school, holding them after class and requiring them to complete the task and communicating with parents, coaches or club sponsors are all options available to Edunators.
What should absolutely NOT an option is harsh penalties in the grade book or NOT accepting late work at all.
How dare any adult have the audacity to tell a student "No, you may not demonstrate knowledge of learning to me! You've missed that opportunity, sir, and you should have done it the first time!" It's a position that makes our blood boil at Edunators.
Late work penalties distort achievement data (i.e., grades) and destroy relationships between teachers and students. As Rick Wormeli points out, the "real world" is full of high stakes academic tests in which people can take them as many times as they need to for full credit.
True Edunators will NEVER give students bonus points to help recover failing grades. But if a student is suddenly moved to learn material they weren't motivated to learn before, how dare we tell them "No!" If your gradebook reflects learning, not task completion, there is no reason not to allow late work for full credit. Back to Top
Feedback makes the world go round, Edunators. We all know how much kids are yearning for the positive approval from adults or any attention at all. Grading with feedback is the PERFECT way to give this attention while keeping the focus on learning.
Tired of kids not even reading your comments on tests and essays before they pitch it in the trash? Here's a thought – don't put a grade on the paper. When a student sees a letter grade they feel an emotion, positive or negative, and then move on. That's it. If they see "F" they're hurt and angry, not motivated to improve. So don't put a grade on the paper, mark them all up, and give them back to students. Tell them after they've made the changes you'll grade the paper. Better yet, Oral Defense the work or conference with the student one on one about what you'd like to see them do differently next time to improve. If there won't be a next time….um…why not? No wonder your students don't read your feedback, what's the point if there's never a next time?
Another option is to use a detailed rubric and teach the students to peer and self-assess their work. They get the feedback they need from themselves and each other, effectively increasing the presence of the teacher exponentially. Back to Top
If a student fails an assignment we once again have to ask ourselves "Why?" Is it because they didn't do the work, didn't learn the material, or can't do work or learn the material?
If it's a matter of opposition, then react accordingly but always provide an avenue to resolve the issue. If it's a matter of ability, then once again you'll need to respond accordingly. Check out our "Work Completion" section for tips on responding to both of these issues.
What's important to ask ourselves here is "What good does it do the student if we do NOT allow them to retake or re-do the assignment they failed?" The answer is likely "None." Providing students an opportunity to learn from mistakes, teaching them how to reflect on and learn from their failure is an AWESOME skill for a young adult to have in their life. Teaching them failure is irrecoverable teaches them only to quit or not attempt things they perceive as difficult. How we respond to their failure as students will determine how they respond their failure after they leave our class. Kids who refuse to try again, throw up their hands and say "What's the point!?" learned that behavior somewhere. We taught it to them by not allowing do-overs. Back to Top
Before you give an assessment to a student, make sure you as the teacher understand its purpose. Most will respond with "to find out what a student knows" but why do you want to know? If you're going to use that information to drive and adjust your instruction accordingly, congratulations for your sensational use of Formative Assessment. You may well be an Edunator. If you're going to throw it in a gradebook and never look at it again, um, why?
Virtually any assessment, with the possible exception of standardized tests, can be used as Formative Assessments. Teach students to use the tests as tools by doing it yourself. Look at assessments, learn from them, and ask "What can we do better next time?" Teach the common mistakes made by students, and then give them the opportunity to correct those mistakes. Used in this manner, "InFormative Assessments" are a POWERFUL weapon of the Edunator. Used in any other manner, they're a means to kill trees and suck the love of learning directly out of students. Yes, the difference is THAT extreme. Back to Top
Too many teachers view that big book of objectives given to them by the state as an enemy. They're not, they're the first thing you should hand to your students upon starting a new one.
Understand that writing an objective on the board is not the same as getting it into a students head. They have to KNOW what they're trying to learn and it really helps if they know WHY too. Put objectives in student friendly terms (or better yet, help them do it for themselves) and ask them repeatedly "Why are you working on that?" until they quote the objective and answer "Because it's helping me learn [x]". It happens, at any grade level. We've seen it.
Used in this manner, your state's objectives have now become another weapon of the Edunator. Your students become empowered because they're learning efforts are targeted, they know EXACTLY what's expected of them. Now don't let them quit until they get there. Back to Top
Why in the world would any teacher give bonus points? There are a few reasons actually. Usually it's because they want to build a positive relationship with students, they want to save failing grades and give students a chance to "dig out" of the hole they've made, or they're trying to use their gradebook to control student behavior by rewarding the desirable. All of these are mistakes.
There are more effective ways of building relationships. Tell students you care about them, make them laugh; give them your attention and some time to be themselves. There are also more effective ways of controlling student behavior, such as by teaching the appropriate behavior, reflecting upon problematic behavior, and issuing rules and consequences as necessary that don't distort student's achievement data (grades).
Finally, we applaud you if you're trying to help sagging GPA's, assuming you're doing it because you care about student success and not because you're getting heat from your administrator. Regardless, a FAR MORE effective means of helping grades is to allow do-overs of unsatisfactory work. Teach students that more learning = better grades. Not just "jump through this hoop and I'll give you bonus points." Back to Top